8 Effective Habits for the Successful Entrepreneur
Every career has a set of habits that greatly increase the odds of success. The habits necessary for success will vary from career to career. Fortunately, there are many successful entrepreneurs that we can look to for guidance. It's not surprising that many of them share the same habits.
How to get in on the action:
There's no reason why you can't have the same habits as some of the most successful people in the world! We are all human and we can all manifest what we want for our lives. If you're anything like us, then you want to live your best life even during the most difficult times. Go ahead and permit yourself to up your game when it comes to your routine.
Go ahead and bookmark this page because we are read to tell you how to increase your odds for success with these habits:
Go ahead and bookmark this page because we are read to tell you how to increase your odds for success with these habits:
1. An incredible work ethic.
It takes a lot of time and effort to grow a company. It's necessary at first to be a jack-of-all-trades. Until you can grow enough to hire others to cover all the required skills your company needs to thrive, you're going to have to carry a lot of weight.
You can't just sit there and wait for people to give you that golden dream. You've got to get out there and make it happen for yourself." – Diana Ross
Click To Tweet
2. Conscientiousness.
When you own a business, it's up to you to ensure that things are done properly and on time. The responsibilities are great. You don't have the luxury of putting out sloppy work. It will always come back to haunt you.
3. Use time wisely.
Time will always be a limited resource. How you use your time dictates how successful your company ultimately becomes. That means having the knowledge and experience to make wise decisions and the mental toughness to avoid distractions.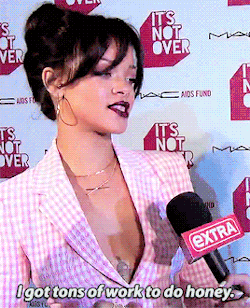 4. Have a plan each day.
One of the keys to using your time successfully is to plan for each day ahead of time. Avoid going to bed without having a detailed idea of what you're going to do the following day. When your feet hit the bedroom floor, you should already know what needs to be done for the day.
5. Wake up early.
There are very few successful entrepreneurs that don't get up very early. Some get up even before 4 a.m. How early you get up is up to you, but if you're not beating the average person out of bed, you're behind.
6. Set goals.
It's not enough to work hard and work smart. You also must know where you're going. Goals help you make wise decisions. Know what you're trying to accomplish today, this week, this month, this year, and 10 years from now.  Check these 8 goal setting techniques.
7. Deal with stress effectively.
Entrepreneurs have plenty of stress to deal with regularly, so it's important to learn how to manage it. Have a process for dealing with stress and anxiety. Learn to recognize what you can control and what you cannot.
8. Look ahead for obstacles.
Avoid being blindsided by obstacles and setbacks. Be aware of your future. Look ahead for the challenges that you're likely to face and have solutions in mind. Think of all the major challenges in your life and notice that there were plenty of warning signs for all of them. The same is true with your business. Avoid putting your head in the sand and hoping for the best. Deal with challenges now while they're still manageable.
Nothing will work unless you do." – Maya Angelou
Click To Tweet
Where to go from here:
What are your current habits? Can you see why your current habits have either helped you or harmed you on your path to business success? Think about what you want to accomplish to be successful and build a set of habits that will support those activities. The person with the best habits usually wins. How far will you go with your habits? Leave us your comments down below and tell us what tip connects with you the most!